Aluminium – cold systems
Internal glazing
Aluminium profiles system without thermal insulation. It is primarily intended for internal installations: vestibules, register cubicles, display cases and partition walls. It is also used for slide (manual or automatic), swing and smoke control doors.

The PE 40 and PE 50 systems enable using glass, aluminium panel, sandwich, furniture board, plaster and cardboard and polycarbonate infills with a thickness of 1–40 mm.
PE 40 and PE 50 are a system of swing doors and co-planar doors with rebate hinges. The advantage of hinges with axial attachment is easy installation and adjustment in three planes.
Characteristics: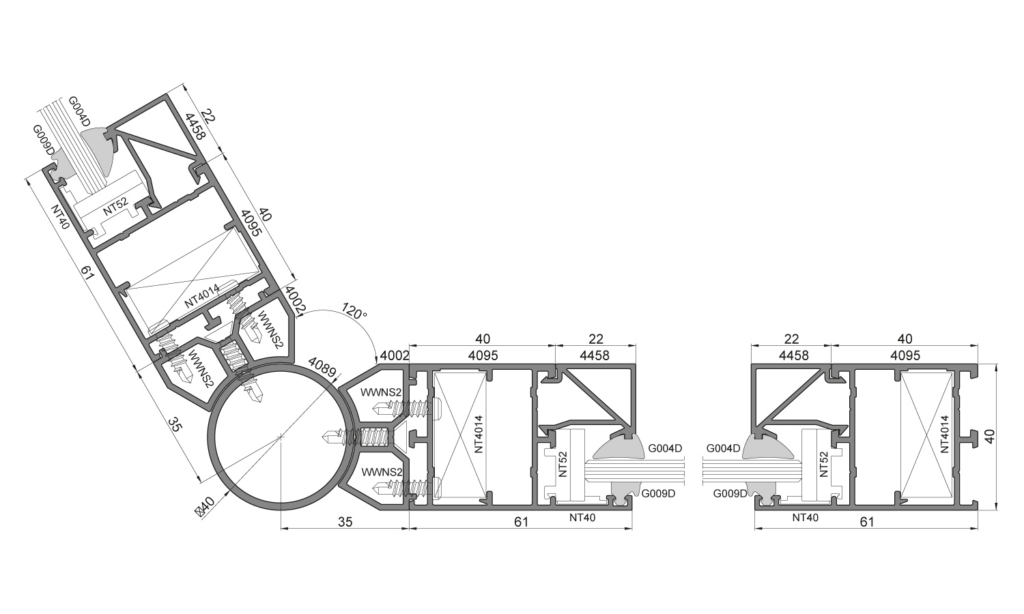 Jesteśmy na rynku od 1997 roku
Zaufaj naszemu doświadczeniu